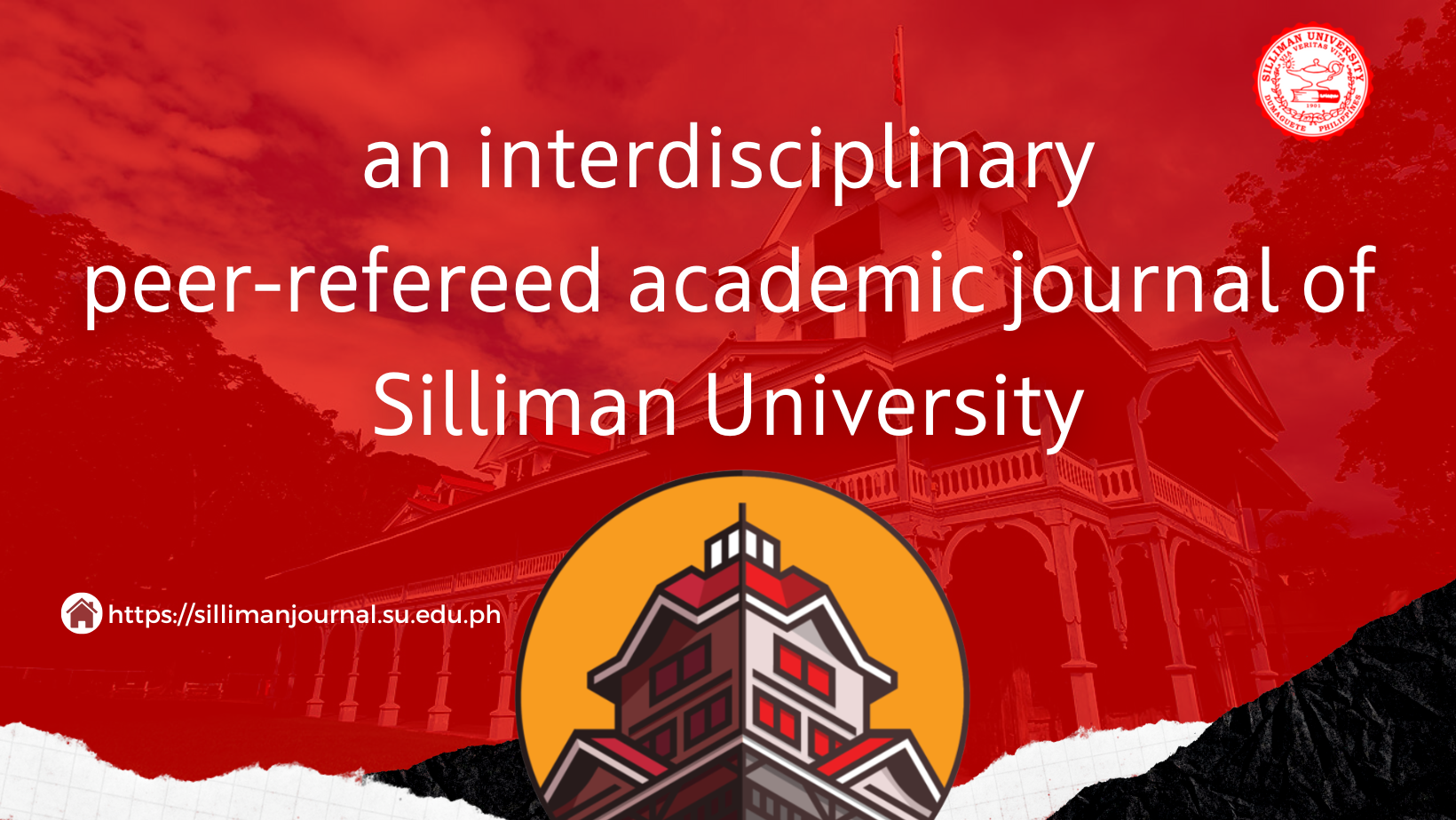 Current Issue
Vol. 64 No. 1 (2023): Silliman Journal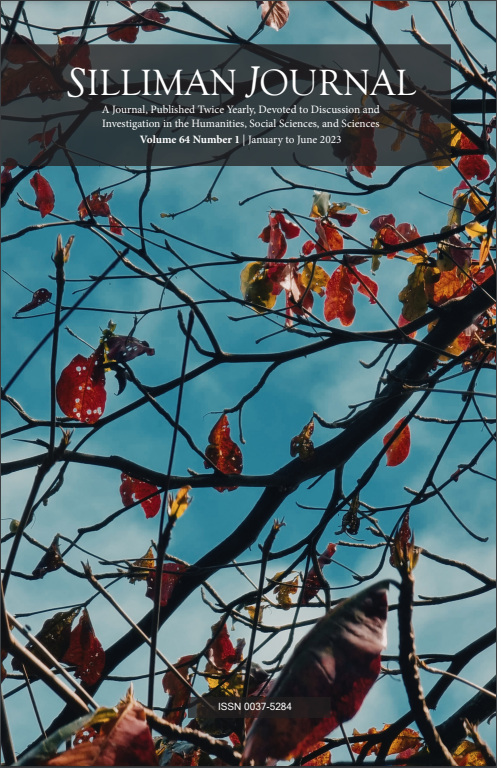 To discover, to revise knowledge, to contribute to scholarship – these are among the many reasons people do research. Hence, writing is indispensable. It is not enough to simply answer posited research questions; the results need to be published, which somehow justifies why something needs to be problematized in the first place. Welcome to the first issue of Silliman Journal 2023. In this issue, six full research are featured.
The first article explores the sustainability of a small-scale, community-led mining project in Compostela Valley. In her paper, Rowena Joy Decena examines the efforts undertaken by the government and its allies to solve the problems associated with small-scale mining and to stop technology-based initiatives from using a "top-down" management style.
The second article aims to identify how the components of the energy balance are distributed throughout the various biomes in the province of Laguna. Employing solely remotely sensed data that have been further processed using the S-SEBI model, Rehel Diaz, Jose Edwin Cubelo, Arsenio Bulfa, and Kezia Shem Brusola measure the heat flux received in Laguna; provide downscaled maps of net radiation, latent heat flow, sensible heat flux, and ground heat flux; and explain how the energy components of different biomes may be compared.
The third article provides an overview of the institutional processes surrounding the development of local renewable energy in the municipality of Naujan in Oriental Mindoro. Nico Jayson Anastacion, May Celine Thelma Vicente, Sheryl Rose Reyes, and Malvin Biguerras discuss the institutional policies and arrangements in relation to the municipality's sociocultural and geographic setting, emphasizing how these may affect the development of renewable energy.
The fourth article tackles an issue in community-based blood donation program. Kim Sarong evaluates the relationship between young people's knowledge, attitude and practice; and determines the motivational variables that may be considered in drafting further proposal efforts in blood donation drives. The fifth article examines the benefit of juice extracted from noni fruit. Specifically, Florita Maslog tests the antibacterial susceptibility of PhilNONI juice against Salmonella typhi, Staphylococcus aureus and Escherichia coli.  The last article delves into faith and homosexuality. In their paper, Mark Anthony Quintos and Samuel Brando Piamonte investigate how Filipino gays in the Santero community navigate their sexual identity in the context of a religious belief system that normally is against homosexuality. Aside from these six full articles, a lone article in the Notes Section is included. Juliet Padernal explores how translation, code switching, and code mixing are used in the bilingual or multilingual classroom. The cover art is a photograph taken by Rhanwil Tubilag, a staff member of the Silliman University High School who considers himself a mobile photography enthusiast that captures art in the ordinary. He calls the photo Boketto, which reminds him to "be still, be blank, stare off into the distance, and rewire."   Enjoy!
Full Issue
View All Issues