Multimodal Discourse Analysis of COVID-19 Vaccination Campaign Posters: Visual Grammar Approach
Abstract
Several studies have utilized multimodality to analyze texts such as advertisements, storybooks, posters, and videos. However,
few have attempted to include COVID-19 vaccination campaign posters considering the currency of the issue. Thus, this study
looked into the visual structures embedded in the representational, interactional, and compositional semiotic functions of selected vaccination campaign posters of the Department of Health (DOH) in the Philippines. It applied the Grammar of Visual Design (Kress & Van Leeuwen, 2006) to illustrate the meaning potential of the selected posters. Furthermore, it tried to explain how the various semiotic resources established the purpose of the discourse and the posters' communicative goal. The analysis revealed that narrative patterns, 'offer' images, personal distance, frontal horizontal angle, low vertical and eye level angles, and high modality was significant in the posters. Furthermore, the visual element was presented as new information, while the verbal element as given information, allowing visual content to be salient. Results suggest that the potential meaning of multimodal texts is improved when the relationship between viewers and represented participants is established. This can be achieved when viewers become part of the participants' worlds and experiences as depicted and represented in the posters. For vaccination campaign posters like these, the appeal to emotion is considerably valuable for yielding a positive response from the viewers. Consequently, people's responses will be geared toward vaccination and its perceived effectiveness.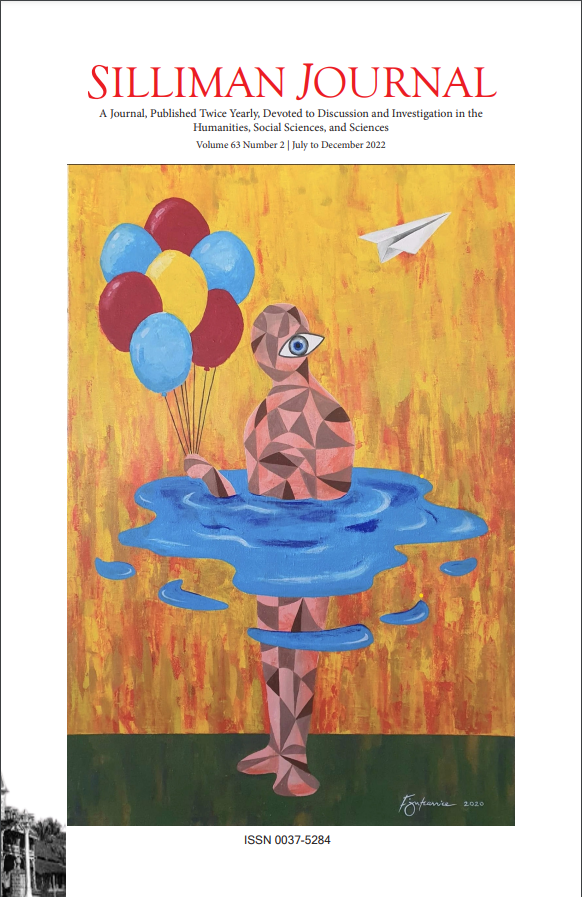 Downloads
How to Cite
Padilla, J. E., & Padilla, C. A. (2023). Multimodal Discourse Analysis of COVID-19 Vaccination Campaign Posters: Visual Grammar Approach. Silliman Journal, 63(2). Retrieved from https://sillimanjournal.su.edu.ph/index.php/sj/article/view/357